Penicillin Allergy – Things You Need to Know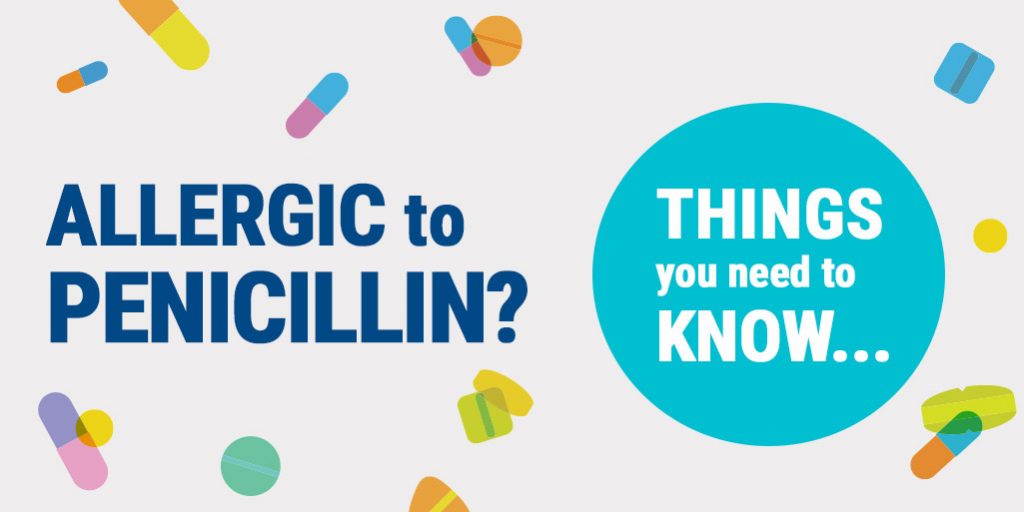 Penicillin was one of the first antibiotics
Penicillin is a great way to treat common bacterial infections, such as bronchitis and laryngitis. It is inexpensive and can treat skin, ear, sinus and upper respiratory tract infections.
Penicillin is one of the safer antibiotics
Compared to other antibiotics, penicillin can be more effective, less likely to result in superbug bacteria (such as MRSA and VRE). It also has a lower risk of causing C. difficile infection, a severe and hard to treat diarrhea.
Do you have a penicillin allergy?
Some people have a reaction when they take penicillin in the form of hives, itchiness, rashes or swelling. This does not necessarily indicate an allergy. It is common for people to be fine with penicillin the next time they need it.
Should you take penicillin?
Always share any past penicillin reactions with your doctor. They will let you know if you should try penicillin again or try another antibiotic.
Resources