About Antibiotic Wise
Antibiotic Wise is an initiative of the BC Centre for Disease Control, providing the public relevant and specific information about antibiotic stewardship and resistance. Antibiotic Wise aims to reduce unnecessary antibiotic prescribing in British Columbia, and prevent the spread of antibiotic-resistant bacteria.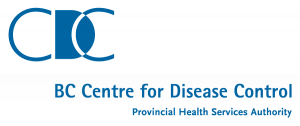 About Do Bugs Need Drugs?
Do Bugs Need Drugs? is an education program of the BC Centre for Disease Control which teaches public audiences about handwashing, germs, antibiotics and antibiotic resistance. Curricula are available for age groups ranging from child care to high school.
Do Bugs Need Drugs? was started in 1998 in Edmonton, Alberta, by a small group of health-care professionals who were concerned about the increase in antibiotic resistance in their community. The group was led by Dr. Edith Blondel-Hill, a medical microbiologist and infectious diseases specialist. In 2005, the program was brought to British Columbia through collaboration by Dr. Blondel-Hill, Dr. David Patrick, the Pharmaceutical, Laboratory and Blood Services Division of the Ministry of Health, and the BC Centre for Disease Control.