Antibiotics and Dental Care – Things You Need to Know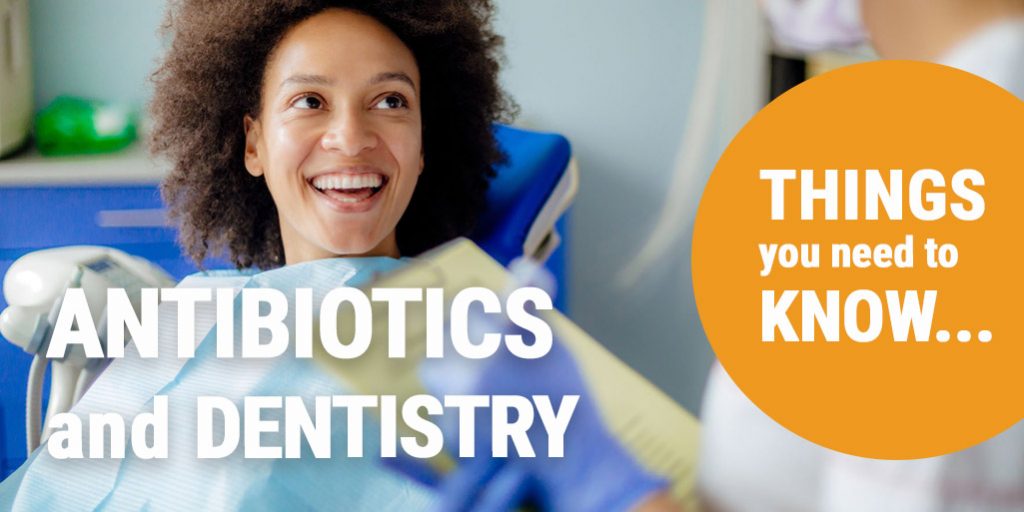 You don't always need antibiotics at the dentist
Antibiotics are appropriate for some dental procedures. They are used to prevent or fight infections. Many toothaches and oral infections do not need antibiotics. Discuss options with your dentist. Always inform your dentist about any medical conditions or health changes.
What are antibiotics for dental care?
Antibiotics are medicines for treating bacterial infections. They play a vital part in modern medicine and dentistry. When taken incorrectly or overused, bacteria develop resistance to antibiotics. This means antibiotics do not work. This presents a global issue. When antibiotics for serious bacterial infections stop working, lives are lost.
Antibiotics and Dental Care – How Can I Help?
Maintaining a healthy dental routine helps prevent oral infections that require antibiotics. Eat well, brush, floss and visit your dentist regularly. These are all important steps in preventing dental disease.
Resources
Partners