Antibiotic Awareness Week
Antibiotic Wise is a proud partner for National Antibiotic Awareness Week, from November 12th to 18th, 2018. To learn more, visit the Antibiotic Awareness Week website:
Antibiotics don't work against your common cold and flu viruses, and are unnecessary for some common bacterial infections.
Overuse or misuse of antibiotics can cause bacteria to develop resistance to these drugs—making antibiotics less effective when you need them the most.
Ask your health professional whether antibiotics are the right treatment for you.
Resources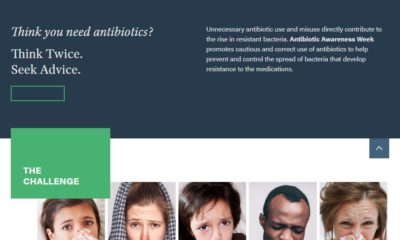 Antibiotic Awareness Week Website
Featuring resources for both the public and providers from organizations tackling antibiotic resistance across Canada.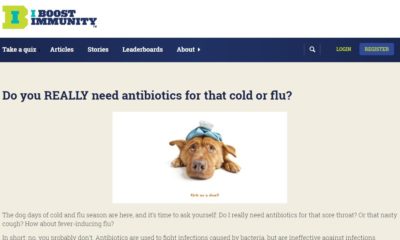 I Boost Immunity Article + Quiz
By reading this article, completing the quiz and sharing on social media, you'll be donating soap to UNICEF to help stop the spread of infections.